Experience the convenience of a complete solution to fulfill your objectives rather than features and functions.
Elevating
The Value
IaaS
PaaS
SaaS
SolaaS
Infrastructure as a Service
At the foundation of our process where all technical and none-technical infrastructure takes place.
Platform as a Service
Provides your solution with all the necessary Platforms to run seamlessly.
Software as a Service
Where all the technology interfaces and user functions put in place.
Solution as a Service
A whole solution of which your goals gets accomplished.
One optimum
experience at a time
Integrating technologies of various industries, to create a solution that provides you with the optimum experience. The symbiosis between experience and technology enables us to transform knowledge and science into real life digital solutions.
Cloud Computing
Immersive Media
VR, AR, MR & 360 Videos.
IaaS, PaaS, SaaS & MESH Apps.
Gesture Recognition, Biometrics & Gaze Tracking.
Touch Screens, Haptics &
3D touch.
Apps, Feedback Systems, Predictive Analysis & Behavior-Driven Change.
Search, Social, Live Stream & Messaging.
Remediation, Threat Detection, Web Security & Adaption.
Beacons, RFID, WiFi, Near-Field, communication & GEO-Fencing.
IOT, IIOT, Sensor & Wearables.
AI, Machine Learning & Deep Learning.
Human-Computer Interactions
Touch Technologies
Big Data & Analysis
Social & Mobile
Cybersecurity
Proximity Tech
Internet of Things
Artificial Intelligence
Our Skills & Expertise
We understand the unique factor of every project, of which we have designed our work process using a wide range of our people's skills and expertise. Our process does not only fulfill your requirements but adapts to your objectives and becomes centered on your goals.
For every Best,
there comes a Better.
Our Culture
Wabi-sabi (侘寂) is a world view centered on the acceptance of transience and imperfection. A Symbol of embracing the perfectly imperfect in life. Our believe in a better solution keeps us moving forward whichever the achievement.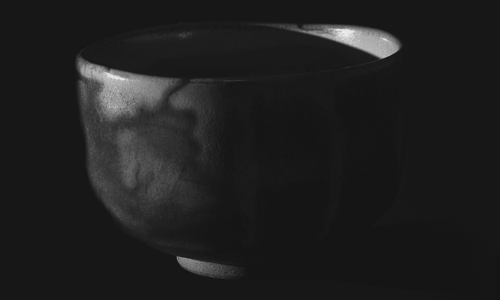 Futuristic
We move forward, from one point to another focusing on learning and progress, that opens new doors. We're curious and curiosity keeps leading us down new paths. Trusting the process and the curves of our path will lead us to a better solution.
Now
Future
Believers
We believe in challenging ourselves and the possibilities. Driven by passion and focusing on the finest details to bring up a vision, an idea or even a dream to reality.
Vision
Reality
Oriented
Tackling one challenge at a time while aligned with the objectives, through consistent research and the right people, experiencing with various technologies and keeping our compass focused on the goal.
Objectives
Goals
Success Stories


Powered by WEB·N·TECH
One purpose, many faces. SolaaS is taking different shapes to fulfill your requirements with optimum experience. WEB·N·TECH powers SolaaS brands and adapts it to your objectives.



Partnerships
The success of our Solutions as a Service relies on its components. WEB·N·TECH builds trust throughout the industry by establishing partnerships that emphasize good practice and reliability.
Contact Us
+971 4 425 3544
info@webntech.ae
1008, Iris Bay Tower, Business Bay
Dubai, United Arab Emirates.
P.O.Box 41018

Stay Connected
Subscribe to our newsletters to receive our latest updates on solutions and case studies.